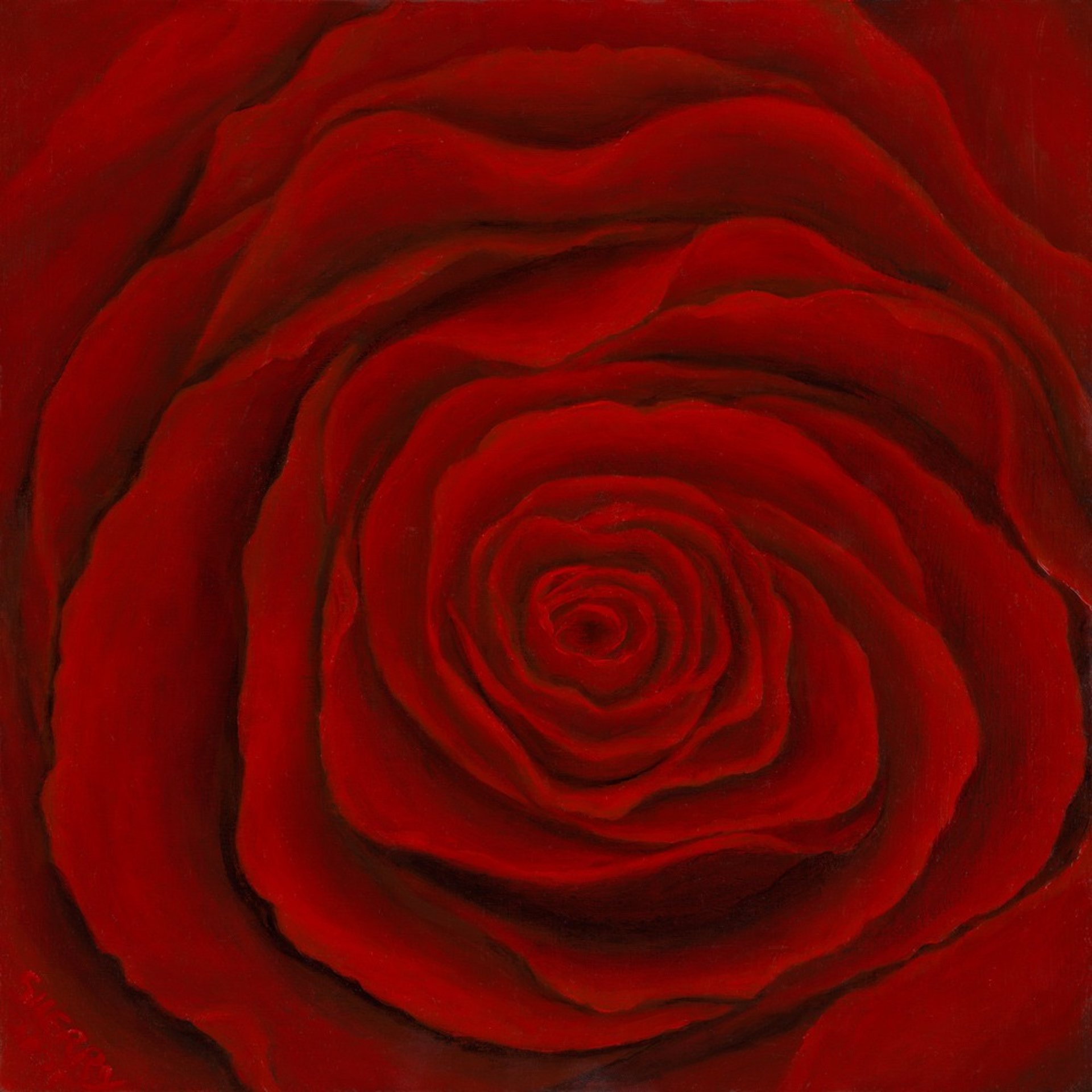 The more I looked within and trusted myself and the inner feeling, I realised who I really was and I found the strength to follow my feeling, no matter what the circumstance. I stepped into fire and it turned into flowers, and so now I know when my feeling depicts me to "jump off the cliff", steps will appear for the next move, at the right time. And so in June 2020, in the midst of the Covid Lockdowns and its difficult circumstances, I decided to become a full time artist and in May 2022 travelled to Rome, Italy to make my dreams a reality.
ARTIST'S STATEMENT
My paintings depict my journey of self realisation and experiences, from following logic and what society including myself believed to finding the truth of it all and finally uncovering who I really was and slowly trusting it. Through life challenges when all else crumbled, none of my solutions and plans worked, the world could not be relied on, I found a voice in the depth of my being that is only heard when the noise of the mind and the world around you stands still and that only happens when you reach the end of the rope and the mind gives up. That is when the moment is found, the tranquility and stillness and that is where I found myself and heard myself.
My paintings reach for the transcendental in a mystical and sensual dimension because that is where I found me. My art transports emotions of passion, love, pain and the anguish of yearning. There is such an undeniable calm throughout my artworks that is reflective and in harmony with the calm of a powerful ocean, an infinite energy that the world is manifested from whereby there is no way of separating the world or us and the energy from each other.
My intention is to bring to realisation aspects of our true self for those searching to find a meaning and a reason for being in this body and having a human experience, like me. By painting the feeling I am experiencing, I want to connect to it more and help others find it by me transferring it through the painting. By "feeling", I am referring to our sixth sense or intuition, as some may call it. I hope that ultimately the viewer can also feel and follow their feeling amongst the noise and chaos of the world of duality and break out of limitations. By strengthening this connection and the trust to the feeling which is our true self, we, humanity will live consciously and with grace and move with the flow of the river and manifest our life with awareness. It is a life without fear, without ego, full of joy from within, not driven by external factors.
Often I plan to paint something I want to say but when I start painting my hand does something else as I watch and question what is going on. Ultimately, I just have to surrender and go with the flow because I am just the vehicle that a message wants to come through in the big scheme of things and I have to trust that someone, somewhere needs to see this and realise something. My expressiveness and learning capability have never been verbal and certainly our spiritual dimension cannot be explained by words, it can only be felt and experienced.
The inspirations do come from how I experience the world through senses. I use Oils as my main medium and a combination of defined subjects and I pay attention to the beauty and sensuality of the composition, the harmony of colours, the flow of brush strokes, because it is how I see our true nature, the energy, it flows, it is sensual and it is love, so it is both beautiful and painful. I even use music to paint with its rhythm as the soul dances, every brush stroke goes where the music takes my hand. I am often the first viewer of my work and it can be quite terrifying knowing where it comes from, facing who you really are, that incredible infinite power is beautiful but incredibly scary. I am using reference photos less and less. Something inside me just wants to be free so as realism and expressionism battle in the paintings so do I with myself, the battle of heart and mind, and this is shown in the juxtaposition of the limited form and the unlimited formless seamlessly. I aim to paint the formless within the formed as my contribution to humanity, to bring joy to it.
I hope that viewers can feel the emotions embedded into the artwork and it is received by those on their journey to break out of the stories and limitations of this illusive world of duality we live in, that is believed to be our reality, only in our mind!
I am a Persian Australian Multimedia Artist who paint from experiences of the spiritual journey to self. I knew I could draw and was creative from a young age, my first drawing at age 6 or 7 of two hands holding the world in realism pencil drawing was not accepted for school project as my teacher did not believe I drew it. I believed the social convictions of art not being a career and the starving artist stigma. That and my curious nature set me on the Academic path to making a living as an IT and Accountant, as I lost faith in pursuing Art. Eventually, Universe pushed me to a point where my beliefs completely changed and I have gained a certainty like never before that the world is not as they all said it was. Nothing is fixed, we in fact, manifest everything as we go with our thoughts. What we give energy to becomes our reality. Outside Opinions and Judgements are just that, so I let them be.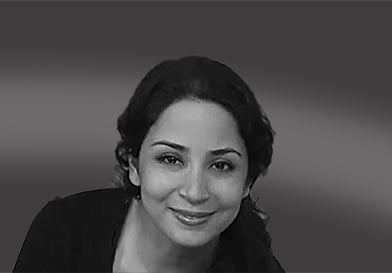 2020, Participated in Archibald, Wynne and Sulman Prizes, Australia

2020, 1 Week, Archibold's Post-Competition Art Gallery, Australia

2021/23rd April - 2nd May, ROMANTICA RIFATTO, M.A.D.S Milano Art Gallery, Italy, Digital Exhibition.

2021/Oct, Contemporary Art Curator Magazine, Online Exhibition,

2021-2022, Bluethump Online Gallery, Australia

2022/Upcoming Publication and Exhibition in Venice and France
2021, ArtTour International Magazine - Summer Issue, USA

2021, The Great Encyclopedia of International Art, Curated by Dr Francesco and Dr Salvatore Russo, Italy.

2022/Feb, Art International Contemporary Magazine Italy (4th International Prize), Curated by Dr Salvatore Russo

2022/Feb, Leonardo da Vinci The Universal Artist, 4th International Prize, Florence, Italy (4th International Prize), Curated by Dr Francesco and Dr Salvatore Russo
2021/Jul, Collector's Choice Award, ATIM Awards, USA

2022/Feb, Leonardo da Vinci International Award, Florence, Italy (4th International Prize), Curated by Dr Francesco and Dr Salvatore Russo
2021/Jul, ArtTour International TV Show and Interview with CEO of ATIM, USA

2021/Oct, Interview with People's Connector, Events Online
Bachelor of Computer Science (Sydney)

Master of Professional Accounting (Sydney)

Changed Career to Artist in July 2020 (Sydney)